My exhibit SONGES ET DEAMBULATIONS AU COEUR DE L'INDE is open in Joigny, France - the vernissage will take place Saturday, April 18, 2015.
Jean-Régis Ramsamy, journalist and historien, has just published the book TURQUOISE recounting the story of the Indian indentured servants brought to Reunion Island in the 1800's. My painting "Apsara" is on the cover.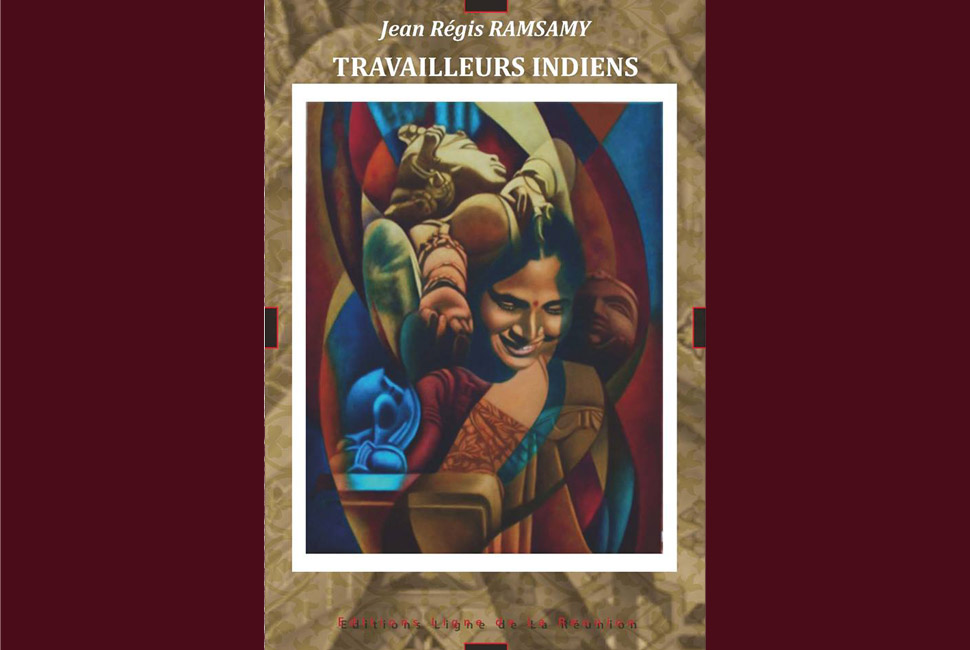 Ambassador Arun K. Singh came to visit the "Indian Reverie" exhibit.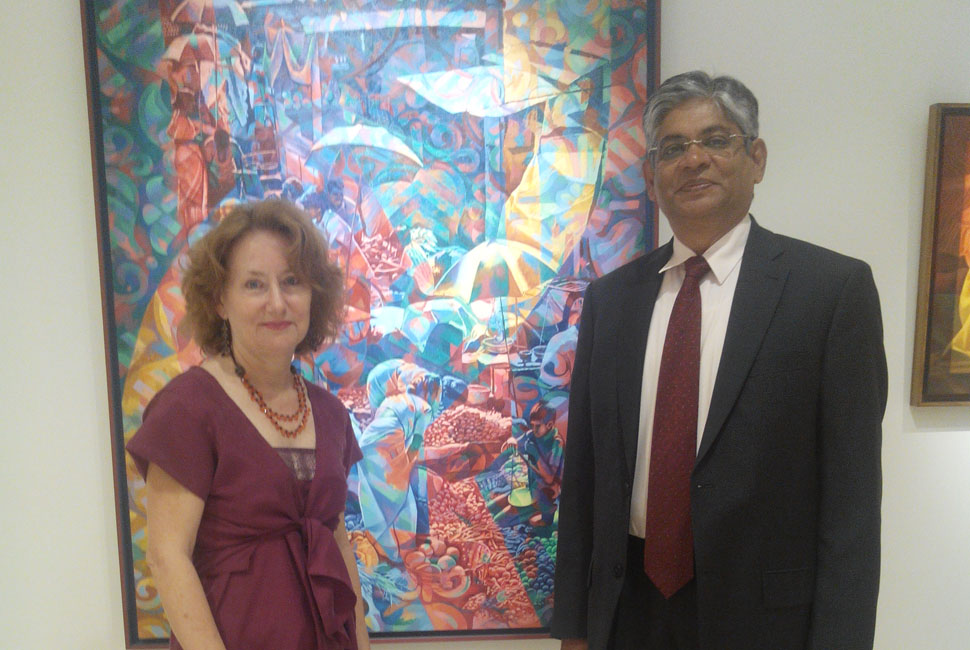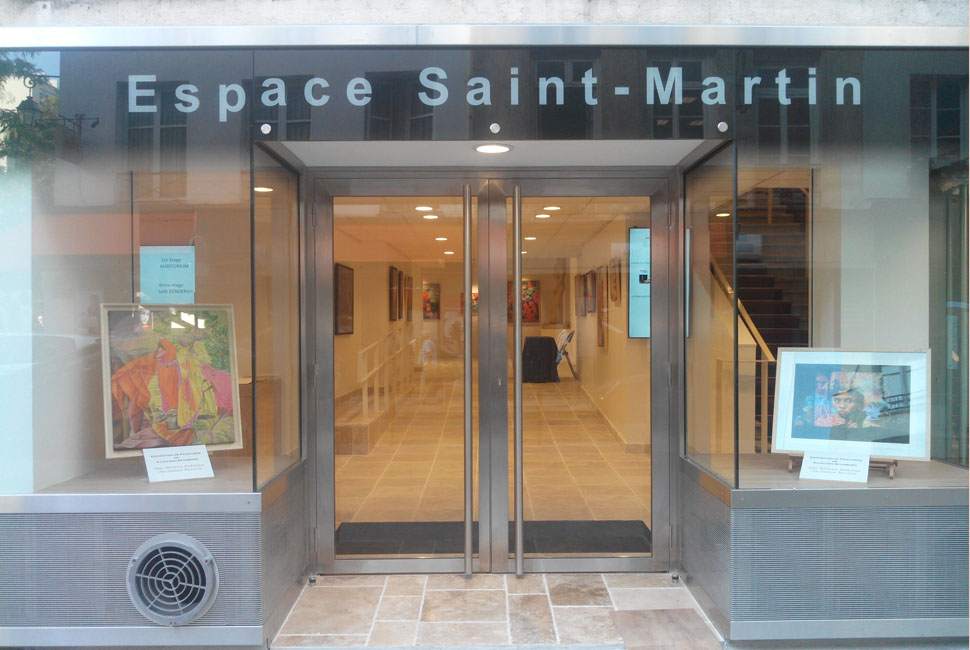 Exposition of paintings : AN INDIAN REVERIE
Opening night Sept 9, 2014 starting at 6:00 p.m.
Espace Saint-Martin 199 bis, Rue Saint-Martin, Paris 75003 entrance is free
Exhibit from Sept 9 to Oct 31, 2014 Hours: 9:00 a.m. to 7:00 p.m. Monday to Friday. Saturday and Sunday, call the Espace St. Martin for opening hours: 01 44 54 38 54 Métro Rambuteau /Etienne Marcel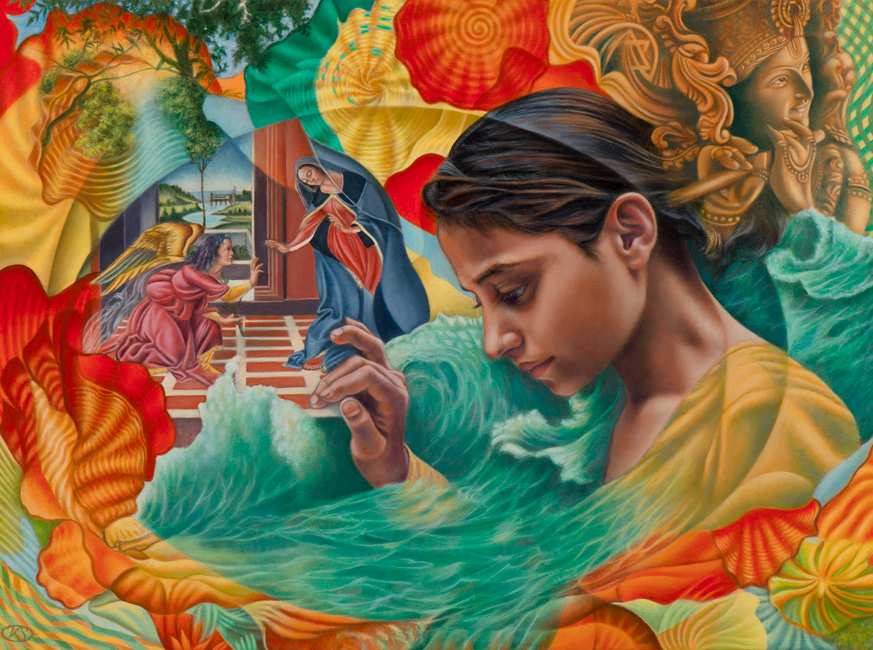 Article , Aqua Aegis Fete, The Zoom Delhi, (India) 9 May 2014 with a photo of my painting, "Sacred Bath"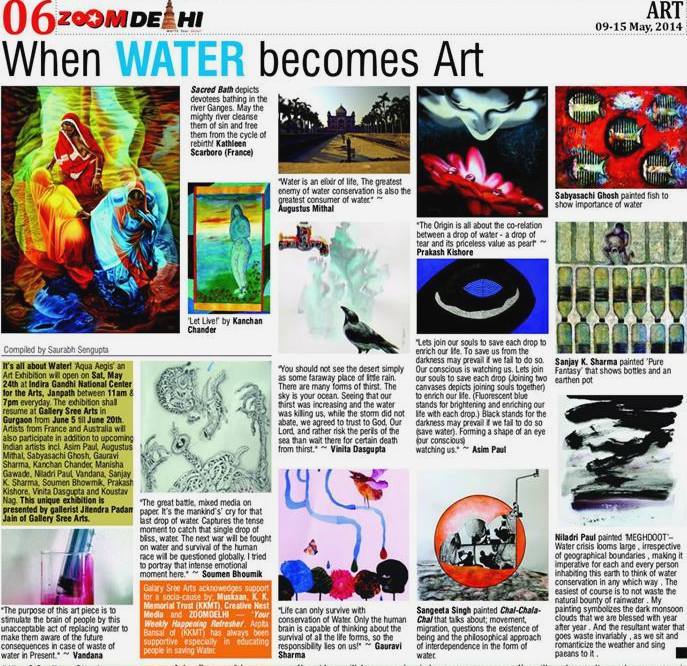 11 to 14 October 2013
I was honored by the visit of His Excellency M. Arun Kumar SINGH, ambassador of India to France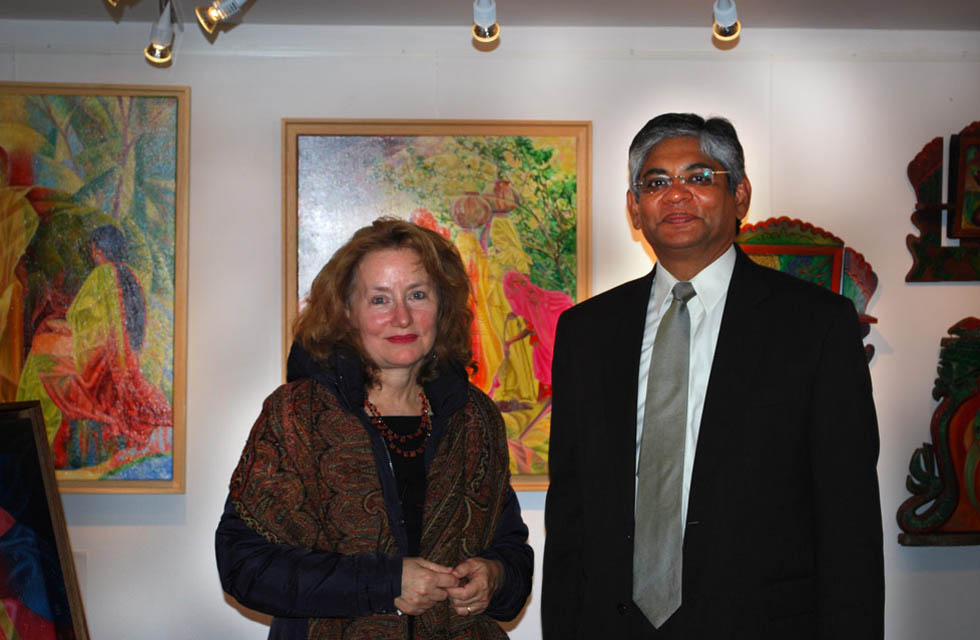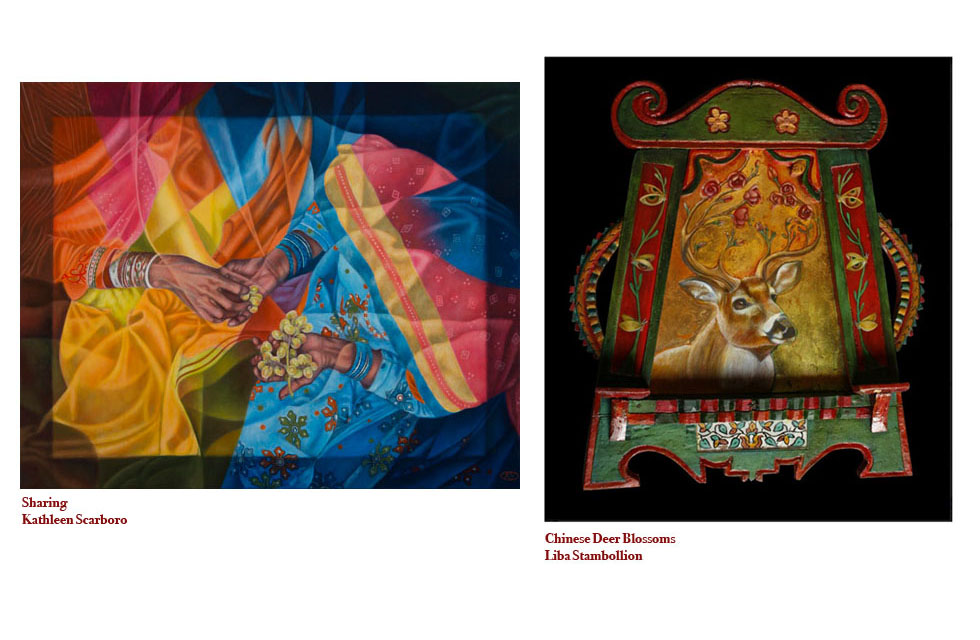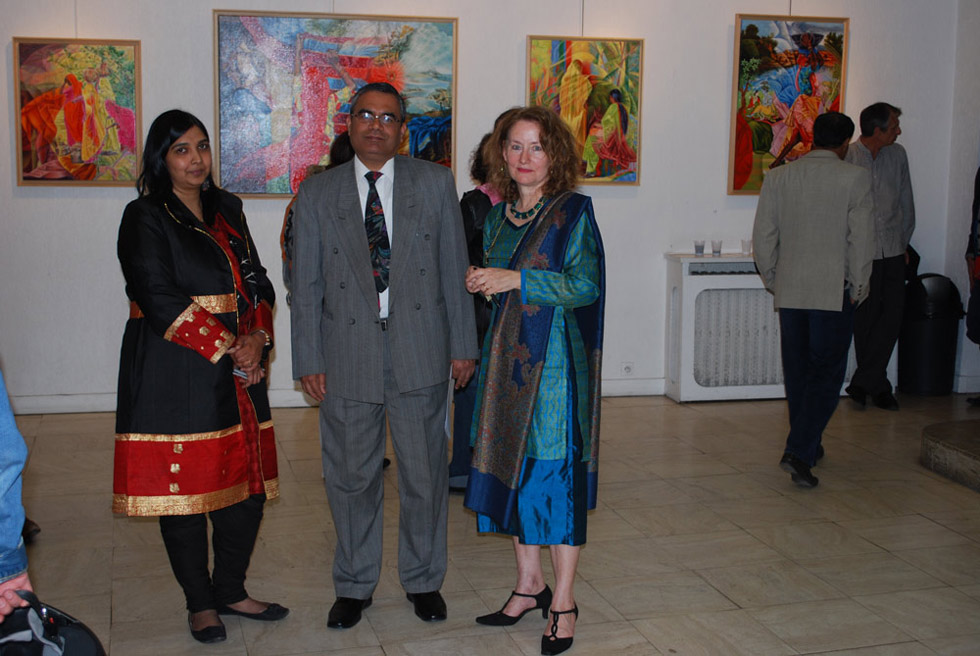 Opening night (vernissage) at the Espace St. Martin, Paris of "My India". With Mr. Pandey, Deputy Chief of Mission, Embassy of India, and Apoorva Srivastava, Cultural Attache. An enjoyable evening of sharing for India fans.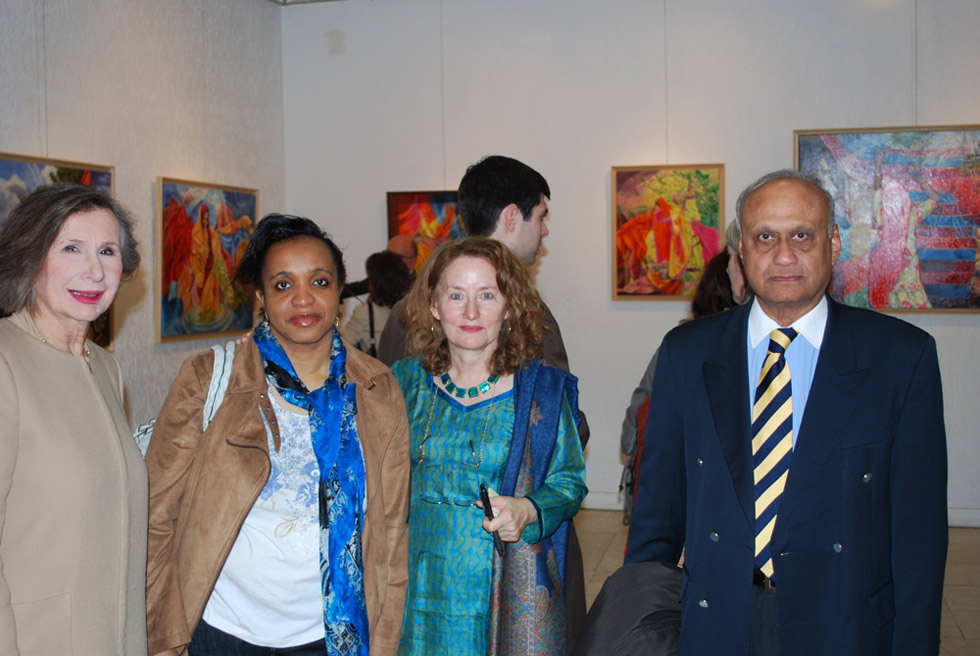 On left, Mr.s Flo Mulye, Edwige Ebakisse, organizer of India Week in Puteaux and on right former ambassador Mr. Ramesh Mulye.
Our exhibit opening in Paris went very well - many people came, and we were honored by the presence of the Indian ambassador, His Excellency Mr. Rakesh Sood, as well as his cultural director Ms. Apoorva Srivastava.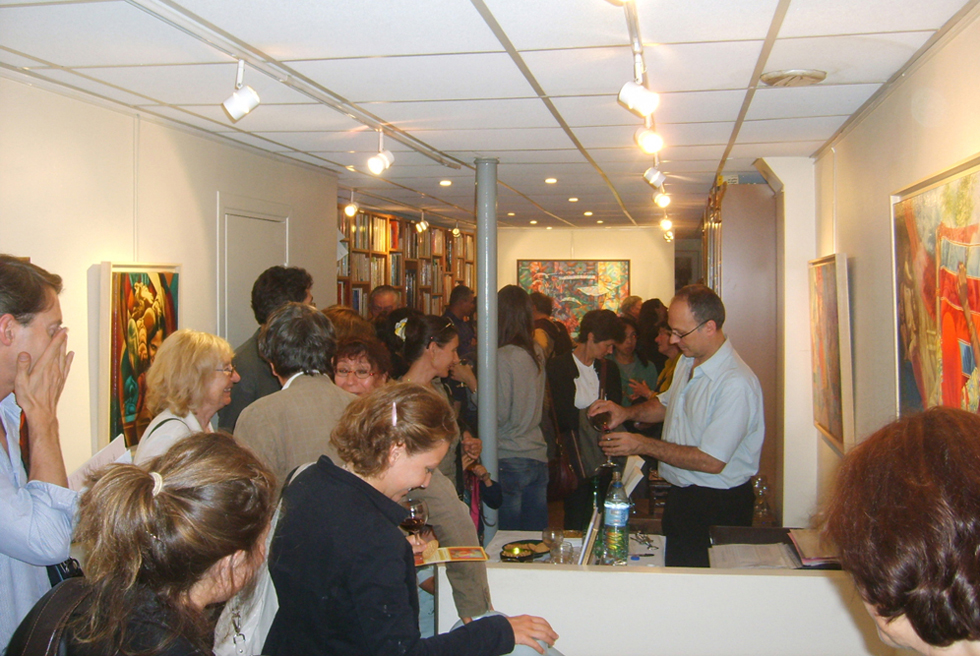 Opening night Galerie Impressions of Exposition 'Chemins vers l'Inde'(Paths to India), septembre 2012. With Catherine Servan Schreiber and Etienne Mathieu.