To order your copy of my new book Vagabond Soul, please contact me by email at this address: art@kathleenscarboro.fr
40 paintings, 35 authors Format : 8.5 X 12 inches
Number of pages : 106
Hardcover
ISBN : 9782915345421
Price : $29 - $35.42 - with shipping costs
So affordable, why deprive yourself?
I present this book of paintings and poetry with two goals in mind. One, to respond to many requests for a book of my paintings, and two, to raise awareness as to the variety and brilliance of Indian poetry, unfortunately still unsung and under- appreciated in the Western world. I greatly enjoyed this endeavor which provided me with many enjoyable hours of reading Indian poetry. Hopefully, you will too.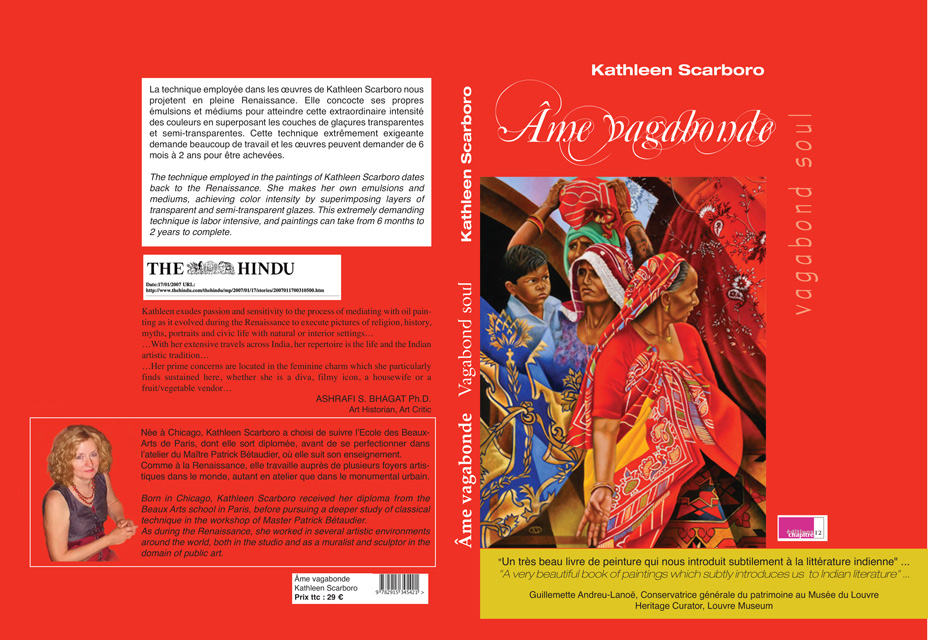 New! Cushion covers with motifs from my paintings. 45 x 45 cm, only 28 euros! Contact: art@kathleenscarboro.fr
So affordable, why deprive yourself?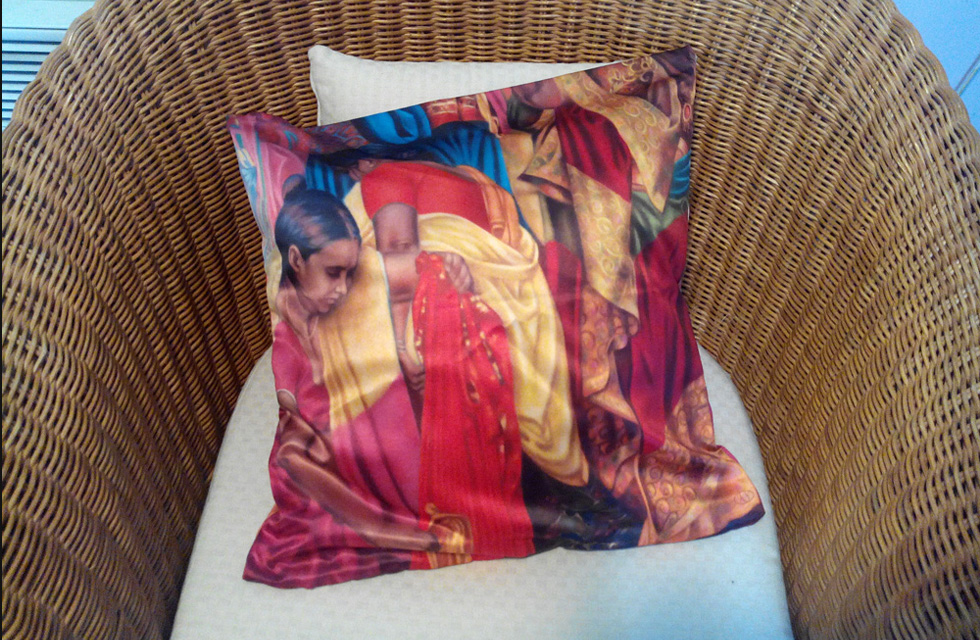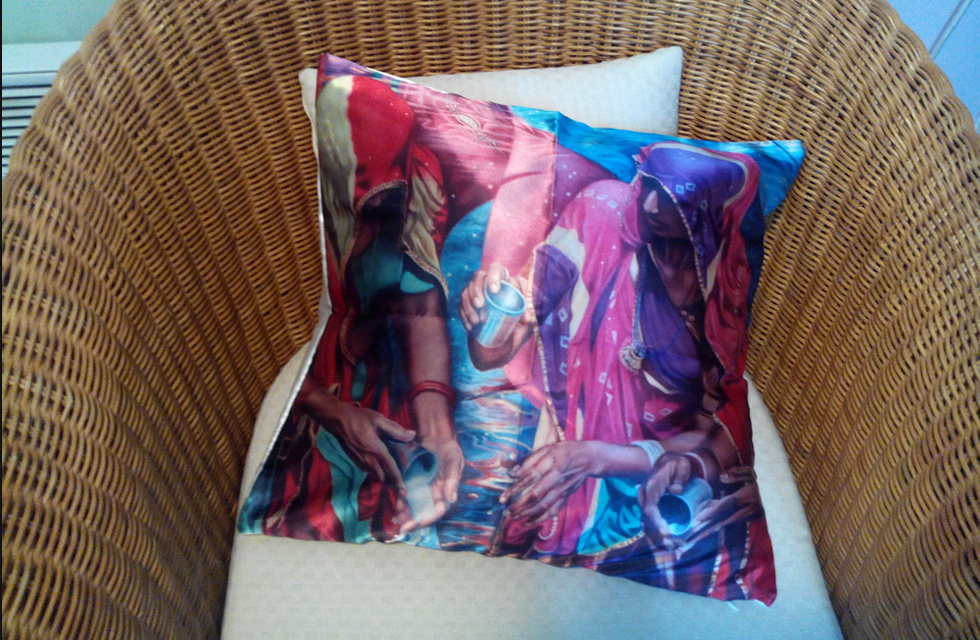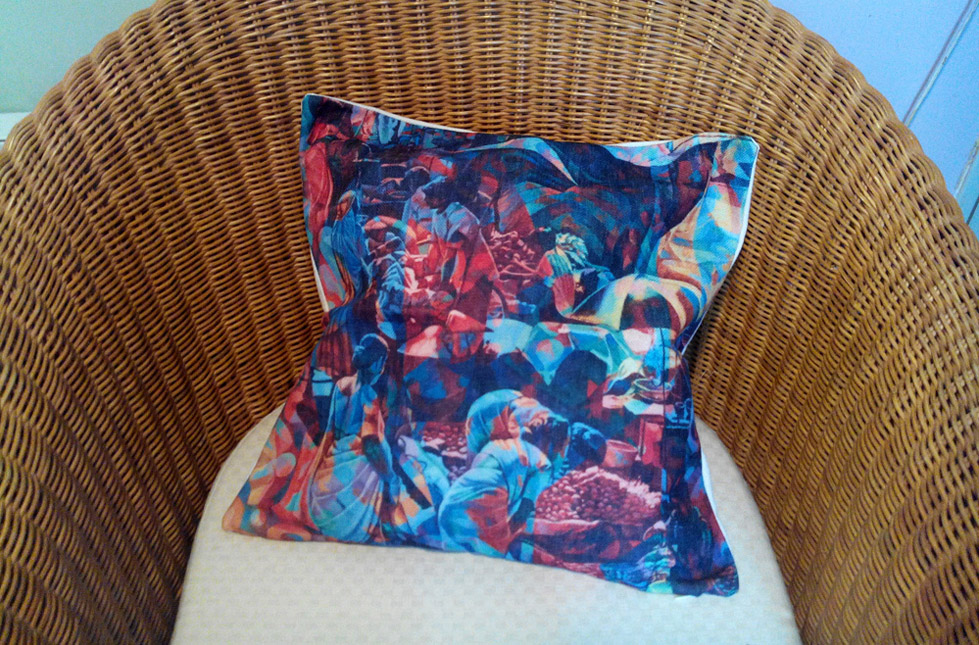 You may order luxury reproductions, called 'giclée prints' of all the paintings appearing on this site.
The term  "giclee print" connotes an elevation in printmaking technology. A giclee is an individually produced, high-resolution, high-fidelity, high tech reproduction done on a special large format printer. Images are printed with archival quality inks onto canvas and watercolor paper. The giclee printing process provides better color accuracy than other means of reproduction. In giclee printing, no screen or other mechanical devices are used and therefore there is no visible dot screen pattern. The image has all the tonalities and hues of the original painting. The digital information is fine tuned to the type of paper or surface on which the image is to be printed, further ensuring faithfulness to the original. They are coveted by collectors for their fidelity and quality.

Now that the process is recognized and appreciated worldwide Giclee prints may be found in many galleries of international reputation and several museums, including the Louvre in Paris, the British Museum in London, and the Metropolitan in New York.
'GICLEE' PRINT 68 EUROS
On 300 gm watercolor paper. Matted with oak frame 140 EUROS
Giclée prints on canvas with shadowbox frame from 220 EUROS (depending on size)